Technology Overview

Thermo-Diffusion Coatings are bulk processes that modify the basic surface characteristics of a wide range of metals, alloys, sintered metal parts, cermets and powders. These processes have been successfully applied in the Medical, Electronics, Aerospace and other industries.

Thin Powder Coating is a dry coating process for all types of parts and applied in bulk - thereby offering a substantial cost reduction for the application and reducing the environmental impact.

Multilayer Coating is a unique type of multifunctional coating necessary to address multiple characteristic requirements for the Customer.

Additional Coatings in development include Low Temperature Phosphatization coatings and others.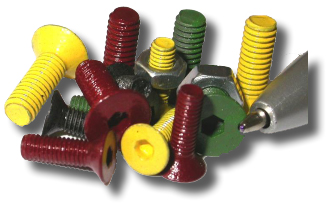 Examples of Thermo-Diffusion Coatings

Anticorrosion coatings.
Surface hardening.
High temperature corrosion resistance.